History
At the end of World War II, Air Force Captain Vernon Mortimer Bell returned home to Memphis with his British wife and two young children. With $5,000.00 in savings he purchased The Little Tea Shop at 69 Monroe Avenue in downtown Memphis which began a restaurant career that lasted over forty years. The Little Tea Shop was and still is a place for great southern home cooking. In 1955 as Memphis grew East, Bell opened the Knickerbocker Restaurant at Poplar and Perkins Ave.
His wife's British influence was obvious when you entered the door, guests were seated in the Tavern, Tutor room, or the Ship room. The Knickerbocker remained a Memphis favorite for over 30 years. It is the place where Bell's daughter Sara realized her passion for the restaurant business as it was being passed down to her by her father.
Continuing the family tradition just a little north on Perkins Avenue, Sara opened Mortimer's Restaurant in 1981 under her father's guidance. Many of the family recipes and much of the tradition come from Sara's training at the Knickerbocker.
In 2013, Sara's son Christopher came on board as the third generation of a family with a passion for the restaurant business. Raised in both his grandfather and mother's restaurants, Christopher has been learning everything his grandfather taught his mother in order to continue the family tradition.
Today, Mortimer's has a very popular plate lunch menu, and is also known for the great steaks and seafood on our dinner menu. In 2008, Memphis Magazine voted us one of the top "Most Underrated" restaurants in the city. In 2013, our Chicken Salad with Frozen Fruit made the Commercial Appeal's list of the Top 10 Best Bets in Memphis, and our Chicken & Dressing made the list for 100 Things to Try Before You Die. We now have a great patio, local beer on draft, and live music on Thursday nights! We hope you will join us and enjoy a great meal from our family to yours!
Mortimer's Golf Room:
Vernon Bell, along with Danny Thomas and a few others, were the founders of the Stanford/St. Jude Golf Tournament. Our Golf Room features original paintings and photographs of all of the previous champions of the Stanford/St. Jude tournament, as well as other classic photographs of previous tournaments, including Al Geiberger's famous round of 59.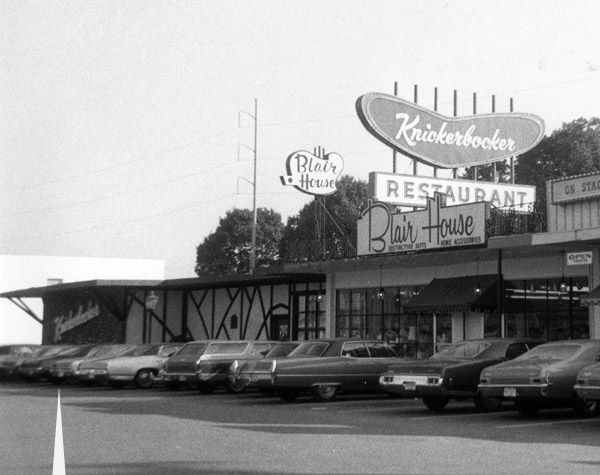 Daily Lunch Specials
Monday
Evalina's Chicken
Evalina's Beef
Grilled Mahi Mahi
Potato Soup
Tuesday

Fried Chicken
Beef Stroganoff
Broiled Tilapia
Chicken & rice soup
Wednesday
Pot Roast
Stuffed Chicken Breast
Cajun Catfish
Evalina's choice of soup
-Usually chicken & rice OR chicken vegetable, but we never know!
Thursday
Chicken and Dumplings
Meatloaf
Grilled Salmon
Taco Soup
Lima Beans
Friday
Beef Tips & Rice
Chicken & Dressing
Salmon Croquettees
Vegetable Beef Soup